3
Jan
OpenRVS - Multiplayer Patch for Raven Shield
Posted by DarkSynopsis \ Posted in Raven Shield News
We are a bit late on this news but as of 4th September 2016, UbiSoft shutdown the Raven Shield CD-Key/Server List services which rendered the game broken when it came to playing online.

Twilight has come up with a mod called OpenRVS which bypasses the CD-Key check and connects to a master server list hosted on RVSGaming which is also where the mod is hosted.

Currently the server list won't show various information like Ping, Map and Players but hopefully future updates will fix that.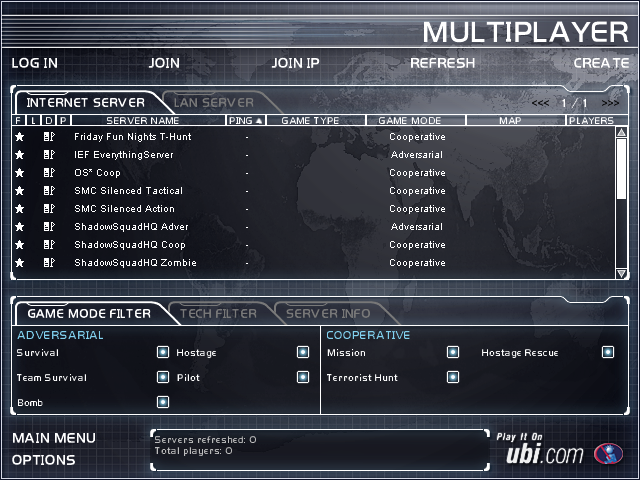 2 Comments
Slippery_Jim
06 January 2017 at 03:17:26
First, thanks for posting this.  I was thinking about firing up Ravenshield recently to see how it has stood the test of time.

Your link to RVSGaming in the main part of the story seems to be faulty by the way :)
DarkSynopsis
08 January 2017 at 07:57:27
Thanks for the heads up on the link :) been awhile since there has been anything post worthy, must have forgot how to use my own backend!

I have Raven Shield installed still but can't recall the last time I played it, think its still installed for when I was grabbing stuff for its section on the site.